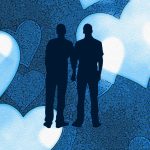 I am a gay male author who writes gay fiction with taboo themes. More specifically, I write about love, sex, and drama between similar-age brothers and male cousins, exclusively for an adult audience of 18 and older.
I write taboo fiction because it appeals to a lot of readers. I have always been interested in writing scandalous stories and trashy soaps. Star-crossed lovers and family secrets are favorite tropes of mine, and adding taboo to the mix heightens the conflict. Brothers and cousins are never supposed to fall in love, but some of them do, and they either do something about it or simply move on with their separate lives.
All explicit sex scenes in my stories are between consenting adult characters who are 18 and older.
Website: https://rhettblue.wordpress.com/
Twitter: https://twitter.com/gaybrocest