Bruce's slutty nephew, Cody, is still insatiably horny.
Not that Bruce is really complaining. While it eats up his time to be pounding his nephew every chance they get, it's time well spent as it's bringing him closer and closer to his nephew. Sometimes, though, he worries if it's bringing him too close, and that this ongoing sexual relationship might evolve into something more.
But Bruce doesn't have time to worry about those things right now because he needs to satisfy Cody's sexual urges. And with having locked Cody up in chastity a while back, Cody needs Bruce's help to get off.
Relentless pounding doesn't seem to ever satisfy the young man, so Bruce pulls his nephew into a new sexual adventure…
Fisting.
Maybe this will finally satisfy Bruce's bratty, slutty, perpetually-horny nephew.
Excerpt
"Stop humping me," I growled.
Cody—my bratty and insatiably horny nephew—was standing far too close to me at the sales desk at my auto junkyard. He was pretending to be casual, but he kept brushing his caged dick against the side of my leg, and if he got a particularly good rub, he would let out a soft groan.
Locking him in chastity had been something I'd done out of frustration a couple weeks ago. I'd discovered that he was far hornier than I had ever thought possible; our regular and frequent fuckings where I would pound his tight little boy-hole were nowhere near enough to satiate his libido. To counter that, I had locked his dick in chastity. I knew there was a real solid risk of him becoming even hornier by being denied orgasm, and of fucking course that was the case.
And so right now, at work, he was humping my leg like a dog in heat.
"Uncle Bruce…" Cody moaned.
I rolled my eyes and then turned to look at him. He looked pitiful, like a junkie in need of a fix. And that fix was my cock.
But as much as he looked like a slut in desperate need of a good dicking, I also saw my nephew, the young man I had so totally and completely fallen head over heels for. We were fucking constantly, at least four times a day, but my feelings for this boy were moving beyond just lust and I didn't know what to do with that. It's not like we could ever be together in that way.
He pouted, pushing out that sultry lower lip, the one that looked so good when it was wrapped around my fat cock. Fuck, I was getting hard. Cody obviously knew because he leaned forward with his pelvis and rubbed his caged nubbin against my rock hard erection.
"I need your big dick," he moaned.
"Not now," I scolded him. About ten minutes ago, some guy I didn't recognize had wandered past this little office building and into the junkyard. "There's a customer on premises. He could walk in at any moment."
"Or he could be another twenty minutes," Cody said. He reached for my crotch and grabbed my shaft through the layers of clothing.
Before I could protest further, Cody sunk to his knees in front of me and started undoing my fly. I should have told him no, but he knew as well as I did that I lost all sense of control when my lust took over. And he knew how to kick-start my lust in seconds.
"Fuck," I moaned as I rolled my eyes toward the windows set in the wall opposite us. There was no sign of the customer in the yard, or any other customers for that matter. Maybe we could have a few minutes of fun…after all, it would help him last until after we closed up and headed home.
When I looked back down in front of me, I saw that Cody already had my hard dick out and he was stroking it. He looked up at me with those big, beautiful eyes, and then he wrapped those gorgeous lips around my shaft and eagerly started sucking me.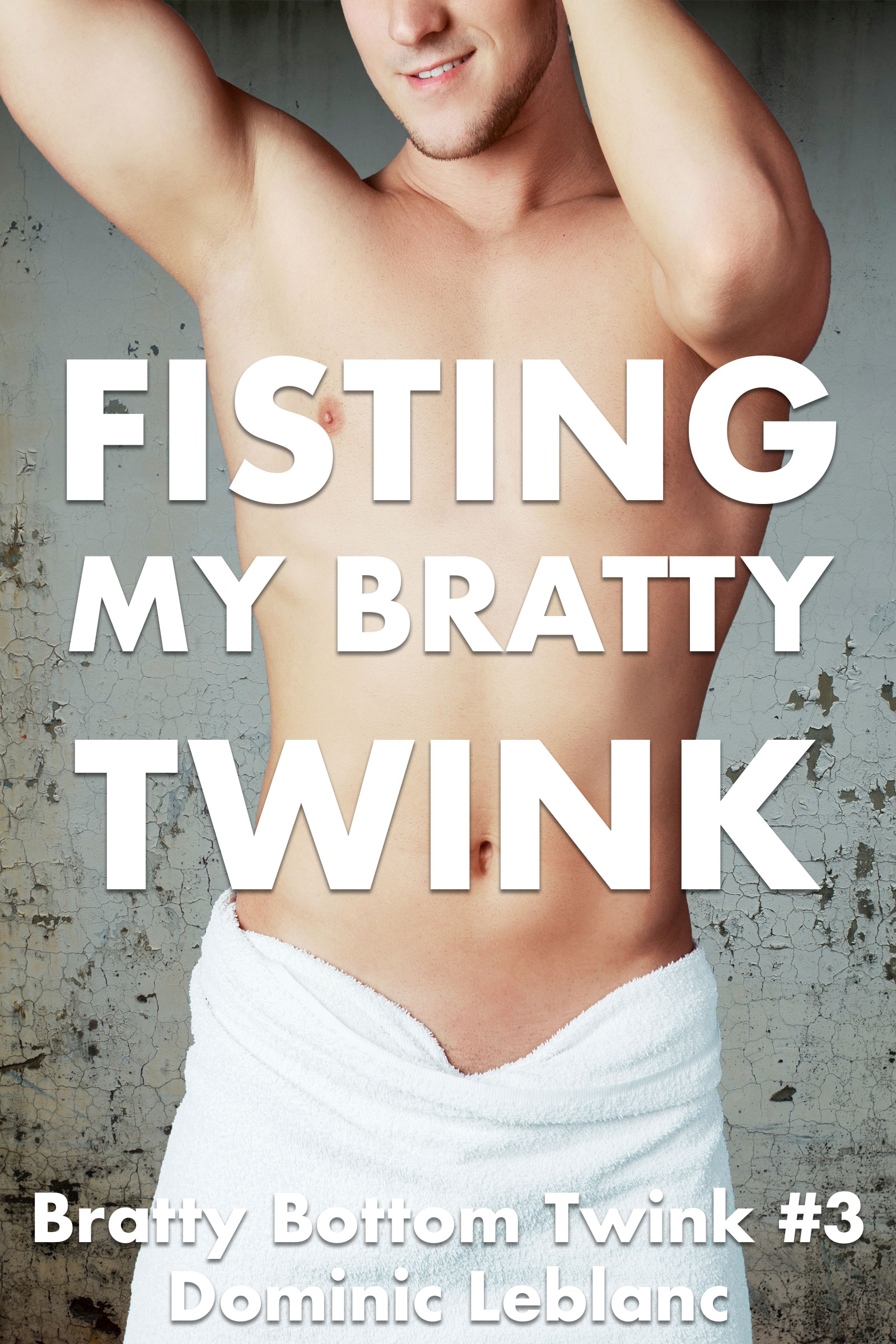 Prefer shopping on Amazon?
To comply with Amazon's strict "no incest" rule, a non-incest version is available on Amazon. The only difference is that instead of Bruce and Cody being uncle and nephew, Cody is instead Bruce's best friend's son. (Amazon won't let me put "Master Dominic" as the author name, hence both a title and author name change.)
Purchase Your Copy: Amazon